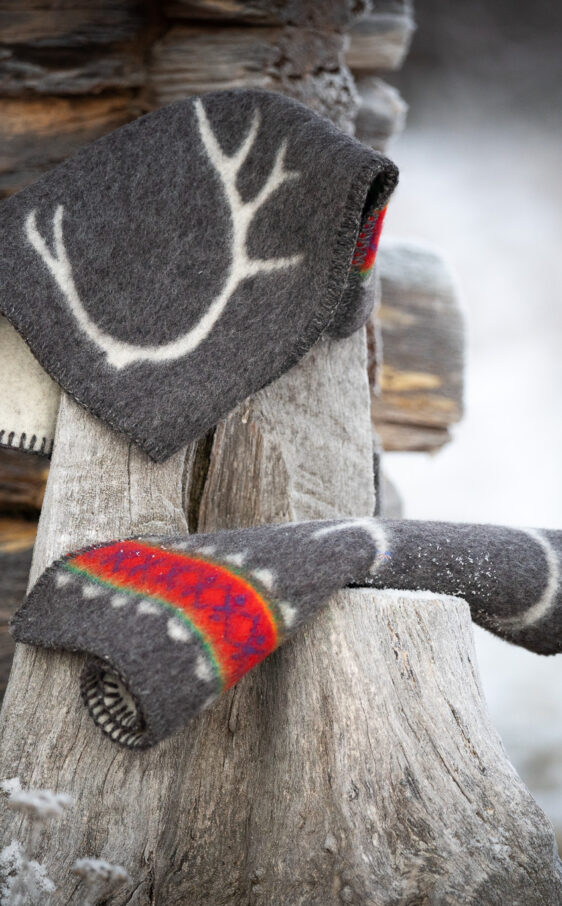 Bahtadoavdnji / Seat pad
kr399
Buorre bahti – or, as we say, 'Good for the behind'. Feel the warmth of Sami culture in the shape of nature's own seat pad.  
Size: 45 x 45 cm 
Weight: 0.1 kg 
Material: Norwegian lambswool 
Washing instructions: Wool wash 30˚, although normally good airing and light shaking in dry snow are enough to keep the seat pad clean.  
(15 in stock) 
1 in stock